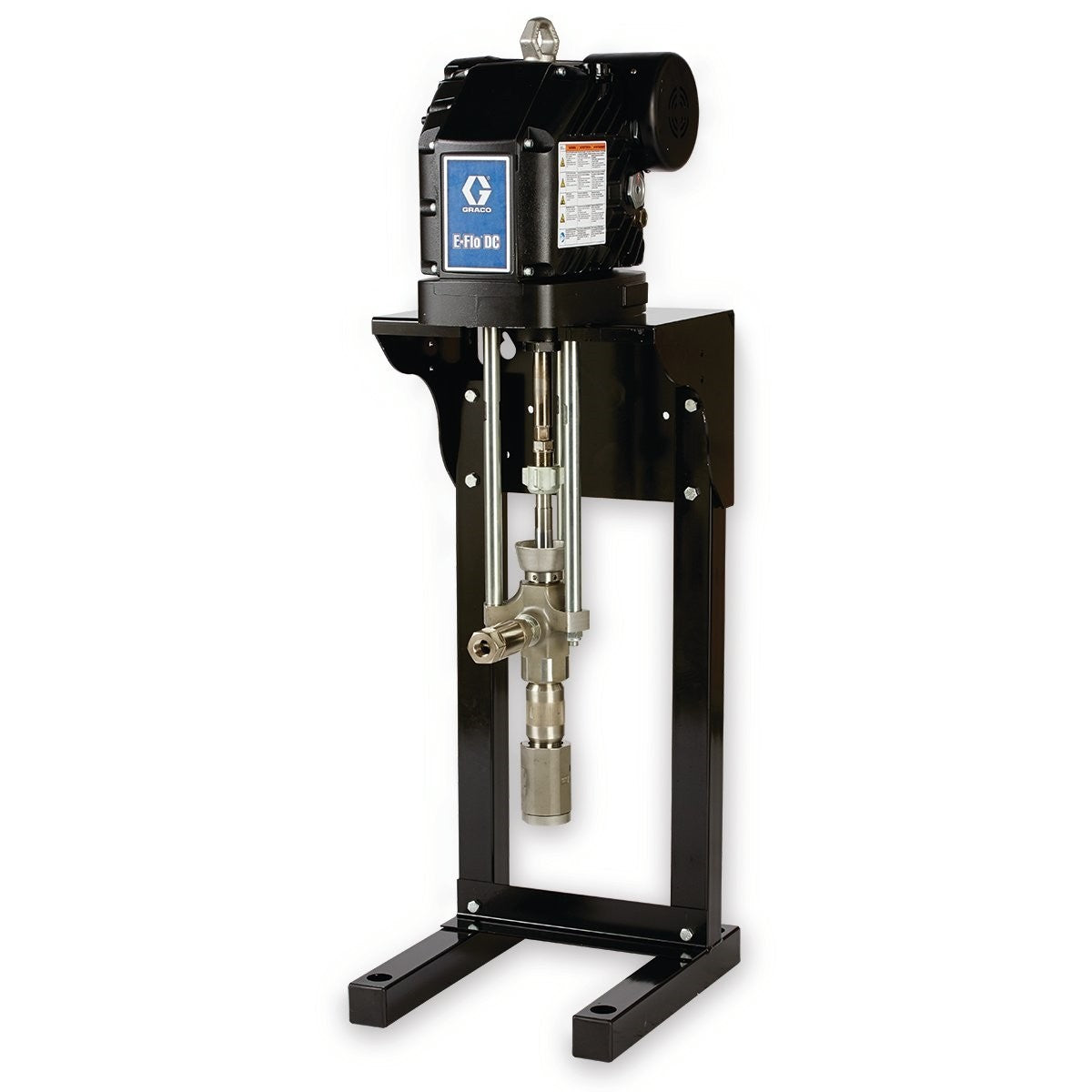 E-Flo DC 2 Ball
Pickup available at Toronto
Usually ready in 24 hours
Toronto
Pickup available, usually ready in 24 hours
291 Clements Road West
Ajax ON L1S 3W7
Canada
+18003488868
Montreal
Pickup available, usually ready in 24 hours
9605 Rue Ignace
Brossard QC J4Y 2P3
Canada
+15147331600
Calgary
Pickup available, usually ready in 24 hours
1165 J 44th Avenue Southeast
Calgary AB T2G 4X4
Canada
+18003488868
Vancouver
Pickup available, usually ready in 24 hours
68 Schooner Street
Coquitlam BC V3B 7B1
Canada
+18663488868
Edmonton
Pickup available, usually ready in 24 hours
7503 Girard Road Northwest
Edmonton AB T6B 2H2
Canada
+18003488868
The Graco E-Flo 2-ball supply pump is for applications requiring high pressure, up to 3000 psi (206 bar). Plus the minimal pulsation at changeover provides a more consistent finish.
Unlike competitive pumps that are linked and controlled together, Graco's lowers operate independently. This allows the pump to adjust to varying pressure and flow rate demands thousands of times per second. Each pump can also run alone to keep production running if maintenance is required.
Make the Switch to Savings!
Tap into the energy savings and advanced features of Graco's electric motor. It's easier than you think to make the switch.
Save Energy
5x More Efficient - Electric motor means big savings when compared to similar sized pneumatic motors helping lower your energy bill and saving you money.
Outperform
Gain More Control -  Advanced Control Module allows you to easily integrate the pump into a PLC network for even greater control and visibility.
Improve Quality Dual Control - (DC) technology gives you less pulsation and smooth, rapid changeovers for better, more consistent finishes.
Improve Productivity
Spend Less Time Training - Electric pump functionality, with the simplicity of a pneumatic pump, makes it easy for anyone to operate.
Stay Up and Running Longer - Increased reliability means you'll spend less time maintaining and more time up and running.
Better Working Environment - Quiet electric motor means happier operators and better results. Exceeds OSHA sound regulations and over 20 dbA's quieter compared to similar-sized pneumatic motors.
Boost Your Profits
Prevent Material Loss - Integrated runaway protection protects your pump from premature wear and prevents costly material loss.
Eliminate Costly Rework - Electric motor eliminates icing giving you smoother pump operation and better finished product.
Lower Cost of Ownership - Use less energy and spend less on maintenance costs with the field-proven reliability of Graco's 2- and 4-ball pumps.
Choose Power - Select single phase 220 V or 3-phase 380-480 V Input power.