HIGH-QUALITY VALVES AND ACCESSORIES FOR YOUR INDUSTRY
If you're in search of top-quality, reliable, and high-performance valves, cylinders, and air preparation equipment for your industrial needs, look no further than leading brands like ASCO, Aventics, Bi-Torq, and TopWorx. These trusted names in the industry are renowned for their exceptional reliability, efficiency, and innovation. Our comprehensive online platform showcases a wide range of products from these manufacturers, catering to various applications with optimal performance and safety in mind.
Discover advanced fluid automation solutions from ASCO, state-of-the-art pneumatic cylinders and air preparation equipment from Aventics, and cutting-edge valve automation solutions from Bi-Torq. Additionally, explore advanced valve control and position sensing technology from TopWorx. Our extensive selection is designed to meet diverse industrial requirements and ensure seamless integration and superior performance.
Browse our user-friendly website to find the perfect solution for your industrial valve and cylinder needs. With detailed product information, expert advice, and unrivaled customer support, we are your one-stop-shop for all things related to industrial valves, cylinders, and air preparation equipment. Choose the best and most reliable options with ASCO, Aventics, Bi-Torq, and TopWorx, and elevate your industrial processes to new heights of efficiency and precision.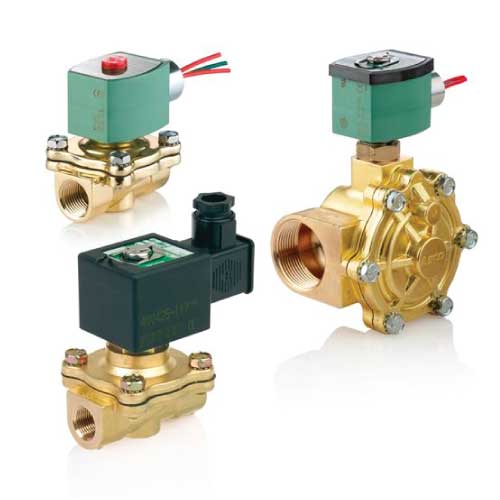 Valves
We offer a wide range of valves, including:
ASCO: Solenoid, pilot, and manual valves for fluid control in various industries
Aventics: Pneumatic valves and manifolds for automation, food and beverage, and more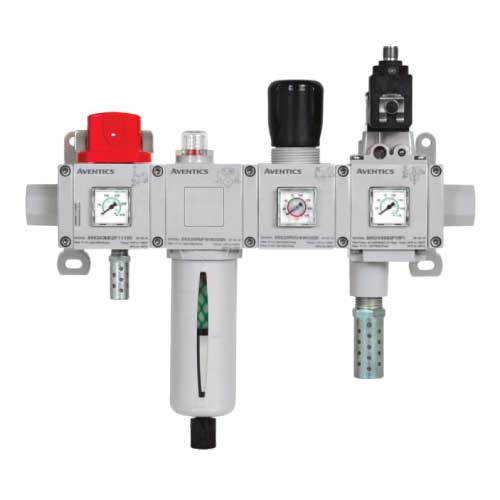 Air Preparation
Our air preparation equipment, manufactured by industry leader Aventics, features an array of filters, regulators, and lubricators designed to optimize the performance of your compressed air systems. These essential components work together to remove contaminants, regulate pressure, and maintain proper lubrication levels, ensuring your pneumatic equipment operates smoothly, efficiently, and with a reduced risk of downtime. By incorporating Aventics air preparation solutions into your industrial processes, you can significantly extend the lifespan of your equipment, enhance productivity, and ultimately reduce maintenance costs.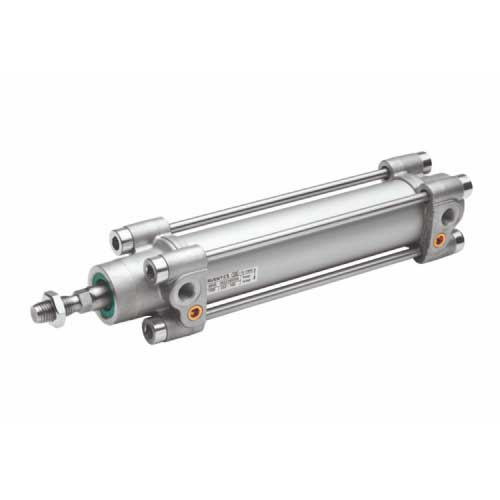 Cylinders
We proudly provide pneumatic cylinders manufactured by Aventics, a leading name in the industry. These high-quality cylinders are available in a variety of sizes, stroke lengths, and configurations, ensuring a perfect fit for your unique application requirements. With Aventics' exceptional engineering and innovative design, these cylinders are built for optimal performance, durability, and reliability, making them an ideal choice for a wide range of industrial processes and environments.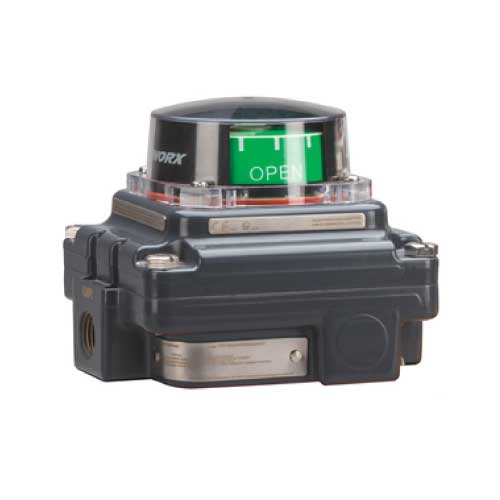 Valve Positioners
Our valve positioners, expertly designed and manufactured by TopWorx, offer precise and dependable control of your valves, significantly enhancing your overall system performance. These advanced controllers are equipped with cutting-edge technology, ensuring that your valves operate with optimal efficiency, accuracy, and longevity. By integrating TopWorx valve positioners into your industrial processes, you can minimize downtime, improve productivity, and ultimately, maximize the return on investment for your equipment.
Why HMFT
HMFT Valves – the trusted partner for all your valve needs. Formerly known as Howard Marten Fluid Technologies Inc., we have rebranded to HMFT Inc. to modernize our brand and operations. With 70 years of experience, we continue to serve Canada with high-quality industrial solutions. Our product offerings include valves from trusted brands such as ASCO and AVENTICS, as well as valve controllers by TopWorx, cylinders, and air preparation equipment. Our in-house engineers can also provide custom solutions to meet your specific needs. Contact us today to learn more about our products and services.
Fill out the form below and one of our experts will contact you.